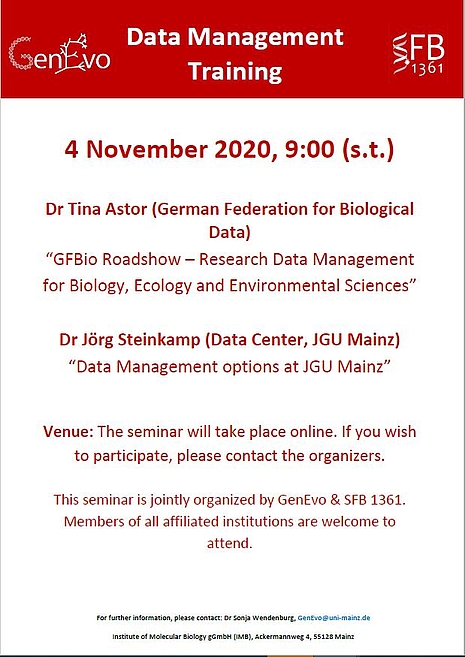 Data management is an important topic for scientist, because the best results are worthless, if e.g. the primary data set is lost. Therefore, GenEvo offered in collaboration with SFB 1361 a half-day event on data management.
The presentations of Dr. Tina Astor (German Federation for Biological Data) on "GFBio Roadshow - Research Data Management for Biology, Ecology and Environmental Sciences" and Dr. Jörg Steinkamp (Data Center, JGU Mainz) on "Data Management options at JGU Mainz" were open to all GenEvo & SFB members.
After a short break, Dr. Anne Vieten (Data Center, JGU Mainz) gave a workshop on "How to create a data management plan (DMP)" amongst the GenEvo PhD students.